THE BEAUTY FACTOR, an International Educational Conference & Eyelash Extensions Championship will be held at the Trump International Beach Resort, in Miami, Florida on 23 September, 2018. 
The conference, founded by Natalia Lova, CEO of Lova Lash and Brow Academy, offers the most current and up to date industry knowledge on eyebrow and lash techniques.
Florida Russian Lifestyle Magazine spoke with Milana Ordukhanova, press officer for the event, to find out more about the conference and competition.
FRLM: What's the main focus of The Beauty Factor?
MO: The Beauty Factor is both a conference and a competition for Eyelash Extensions Professionals. They will come together from all over the world to share ideas and innovations in the lash Industry
FRLM: Do you have an estimate on who is coming and how many will be in attendance?
MO: Yes, we're hosting speakers and business owners from the US and Europe, and expect an approximate crowd size of 250 people.
FRLM: What are the attendees competing for?
MO: There is a record prize fund that will be awarded at Luxury Gatsby-styled party at the conclusion of the event. But the real benefit is for all to learn new techniques and improve their professional skill level.
FRLM: What will the experience be like for those who have never attended a lash event?
MO: It's very engaging. Attendees will have the opportunity to meet and learn alongside world renowned masters in the lash craft. They can also participate in the exhibition, photo shoots, and win raffle prizes.
FRLM: How aggressive is the competition?
MO: Not aggressive at all, Our founder has stressed that the real benefit of competition isn't from rewards or prizes but from improved personal development. Of course we will recognize the best of each class as it helps the winners grow their career and future success.
FRLM: Where can our readers find more details about the event?
MO: They can visit the event website: www.thebeauty-factor.com  or reach out to us via these contact points:  e-mail: [email protected]  // Instagram: @lash_championship_miami  //Phone: (305) 505 2396

About Natalia Lova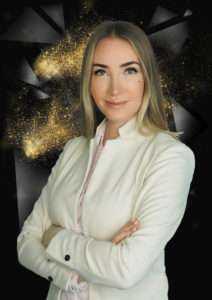 Natalia Lova is the founder and CEO of Lova Lash and Brow Academy. Lova has competed and served as a judge at multiple international lash competitions.  She is also a published author in Canada's Lash Global magazine, where she has shared her expertise and techniques.
Her company has 3 salons in Florida and an online products shop serving clients worldwide. Lova Lash focuses on innovative products and has an outstanding reputation for their techniques quality.